Hello there, computer/phone/tablet users! I'm sorry I've been a bit off the grid, as I've been incredibly busy with graduation parties (and their menus) as well as college orientation. I'm hoping to get back into writing more regularly, but I make no promises, so don't complain this time next month when I am apologizing again.
For today's post I decided that, in honor of #WomanCrushWednesday (are people still doing that?), I would compile a list of some the top women I find to be awesome (just some, as there are too many to pick from, so don't go getting all huffy if your favorite Hollywood woman is not here). PLEASE NOTE: This is by no means a list of the women who are doing the most to better our society or who are striving the most for social equality or who are doing the most to break down gender barriers or anything like that. They definitely contribute to that and offer (I think) a positive image for women, but for our purposes, they are only on the list because I think they are basically perfect and I want to talk about them and I also would not at all mind switching bodies with them for a day or something.
Okay! So now you understand the list! Here goes:
The Top 5 Female Celebrities Who Are Sweeping the Nation With Their Perfection (Plus Eight More!):
1.) Blake Lively
Okay, Blake Lively is my absolute #1 famous woman who I would want to be if I could be anyone. Not that I don't love being myself nor do I think we should want what we cannot have and blah blah blah, but come on. Here is Blake Lively (in jaw dropping ensembles, I might add):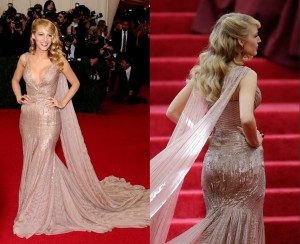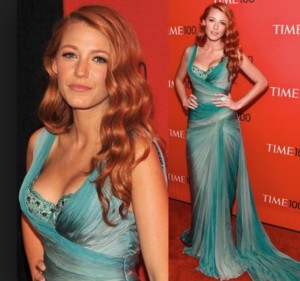 Whether exuding Old Hollywood glamour or Disney's The Little Mermaid, she is stunning. But that's not all. Here is Blake Lively at six months pregnant, rocking a plunging neckline: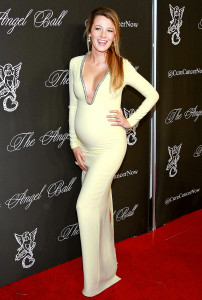 And here she is at nine–yes, nine–months pregnant in a backless, NON-MATERNITY dress: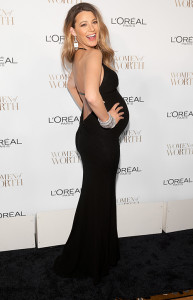 Is there a flaw on her? And besides being physically perfect, Lively is a great actress (if you enjoyed looking at her in various amazing outfits, you need to see her in Age of Adaline, which came out in April) and now, lifestyle guru. On her new site Preserve, she dabbles in everything from fashion and food to decor and design, while also probably giving me a run for my money with her blogging efforts. So all in all, she's multi-talented, family-oriented, and beyond gorgeous. Perfect is not really a word I use a lot, but it may be appropriate. If you've never watched Gossip Girl, you wouldn't understand.
2.) Rose Byrne
In case you are living under a rock and don't know who she is, meet Rose Byrne. She is beautiful, talented, and funny. Here she is at the Emmy Awards two years ago: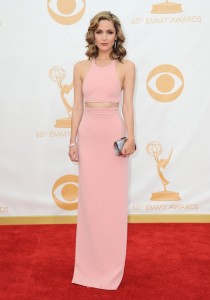 And here she is in her new movie Spy: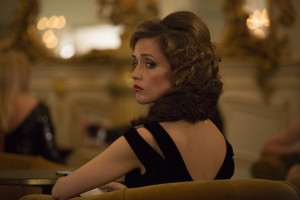 Are you kidding? That hair, that dress, that cold and powerful stare! Did I mention she's Australian? For more jaw-dropping photos, check out her shoot for Violet Grey. After really exploding onto the scene in 2011's Bridesmaids (and flashing those enviable abs at the Emmys above), she has done everything from hilarious and cool in Neighbors to friendly and adorable in This is Where I Leave You to now totally ruthless and oddly likable in Spy. If you have not seen her in anything yet, buy a movie ticket or start up your Netflix.
3.) Sophia Bush
Sophia Bush is the epitome of hot, although those who don't watch One Tree Hill or haven't seen her in anything else (like her current venture, Chicago P.D.) would not necessarily know it.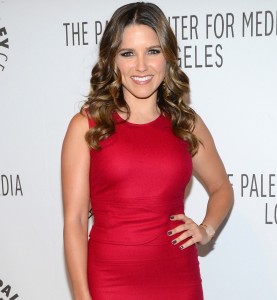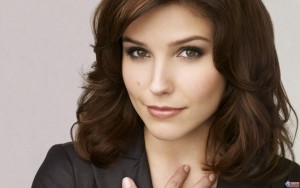 She has perfected the sultry stare and that subtly husky voice is the clincher. (Not to mention she was once married to Chad Michael Murray.) But looks aside, Bush is a really talented actress. On One Tree Hill alone, I've seen her be everything: mean, creative, intelligent, thoughtful, devastated, furious, heartbroken, heart warming, powerful, powerless, drunk. And now she's a badass detective on a cop show. Take notes.
4.) Beyoncé
Not to include the queen herself would have been criminal. Although I'm not a huge fan of most of her music (so sorry, please keep reading my blog), she is unbelievably talented as well as stunningly beautiful.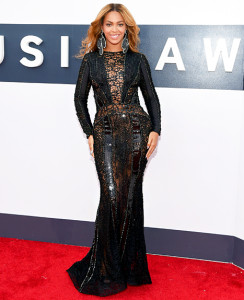 Besides a picture perfect marriage complete with adorable kid and a ridiculously impressive singing voice, Bey was People magazine's "World's Most Beautiful Woman" in 2012, and she is practically a crusader for being curvy, makeup-less, and otherwise natural in any way. Just check her Instagram.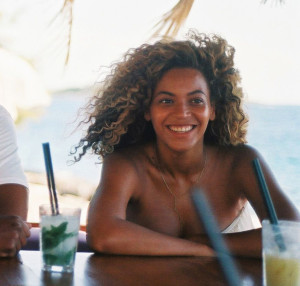 5.) Anna Kendrick
She can act, she can sing, she's immensely beautiful, AND she's just as hilarious in real life as she is on her Twitter account?! A quadruple threat. She stuns at red carpet events…
…slays in simple T-shirts…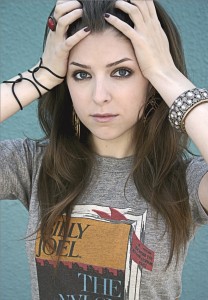 …and staggers down the steps perfectly as Cinderella in the remake of Into the Woods…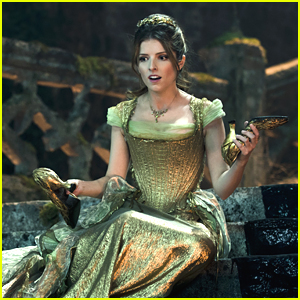 As if all that were not enough, Kendrick is a major supporter of the Love is Louder movement, a campaign against bullying, discrimination, and hate that is based on the idea that love is louder than the internal/external voices trying to bring us down. Kendrick's Twitter bio reads: "Pale, awkward, and very, very small. Form an orderly queue, gents. Location: Probably by the food." Where's the said queue? Let me get in line.
6.) Julianne Moore
This woman is 54. Hopefully, she'll teach a class called "Aging Gracefully with 2015's Best Actress Oscar Winner". It will probably include a bottle of red hair dye for those errant gray hairs–unless she doesn't have any…?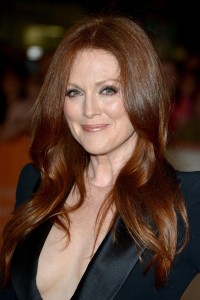 7.) Jennifer Aniston
She's taking the world by storm with perfect hair, mesmerizing eyes, and an Oscar nomination or two. All in a day's work.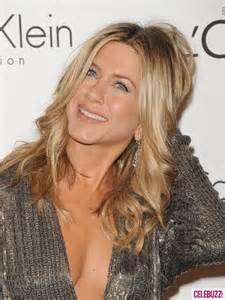 8.) Elizabeth Banks
Between hysterical banter with John Higgins in Pitch Perfect, Banks is actress, director, and mom of two sons. Those cheekbones are still in place, though!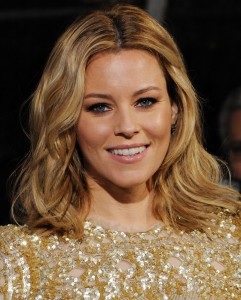 9.) Emma Watson
Our favorite Harry Potter actress grew WAY up and blossomed into a cool, beautiful, articulate womens' rights activist (with the HeForShe campaign) rocking a dress over pants. I mean, have you given a speech to the UN lately?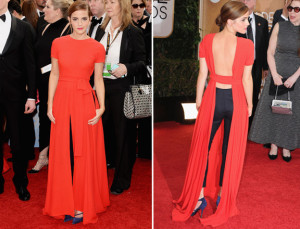 10.) Emma Stone
As if that gorgeous hair weren't enough, she's exploded onto the scene with about a hundred Oscar nominated movies by now. Oh, and she's dating Spiderman.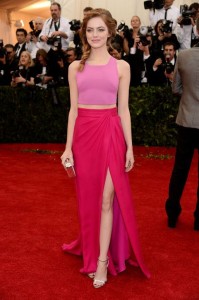 11.) Mila Kunis
The incredibly hot girl that you can also bring to sports games. And is it just being Ukrainian that gets her that gorgeous skin?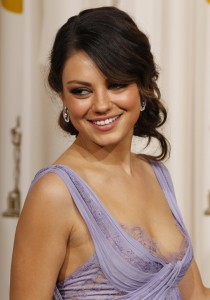 12.) Gabrielle Union
Where can I buy the underground Black Market face cream she must be using to get that pore-free skin?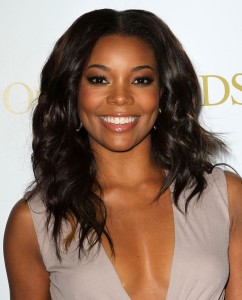 13.) Jennifer Lawrence
Is it possible to be so badass and so hilarious at the same time? Either way, Lawrence seems to be doing it, one Hunger Games arena at a time.
Well, there you have it. Envy may be one of the seven deadly sins, but it's still appropriate when it comes to these thirteen amazing women. Remember, be comfortable in your own skin. I just sometimes wish that skin was flawless and Ukrainian.
Submitted with undying love for,
these women, their style, their aesthetic, their hard working attitudes, and that face cream I am going to get from the Black Market,
I remain Madilyn Jayne Turken